iPhone 8 or iPhone X?
Which iPhone should you get?
The hot tech debate of end 2017 is about which Apple device to upgrade to – the iPhone 8 or iPhone X? We all know the iPhone X retails at a substantially higher price than its counterpart, but there are more factors to consider before you make your decision. So how are they different?
Let's first look at some of iPhone X's features:
OLED Display
There's no doubt about it. The new display is incredibly sexy and pleasing to the eye. Images have an improved sharpness and vibrancy due to its 458 pixel per inch count. Its display screen is larger than the iPhone 8 Plus, though its form is smaller overall.
Face ID
Currently marketed by Apple as its most secure biometrics system; even the great Craig Federighi couldn't tap into it.
Previous statistics indicated that the odds of a stranger being able to unlock your iPhone with Touch ID was 1 in 50,000. The iPhone X's Face ID however, hits home run with 1 in 1,000,000 (which typically translates to "never"). You'll be quite surprised when you test out how versatile the Face ID works with your non-features whereas you couldn't quite unlock your iPhone with Touch ID if your hands were wet.
Animoji
You just know that this feature will be all the rage for a couple of months. It's a gimmick for sure, but you can't act like you won't enjoy it. Who wouldn't?!
Now, what do the iPhone 8 and iPhone X have in common?
A11 Bionic Chip
Both iPhones run on it, allowing its CPU to run up to 70% faster than older models.
Qi Wireless Charging
Both iPhones run on iOS11, so you can ditch the clumsy wires for hassle-free charging.
Camera Quality
Both iPhones boast the same 12 megapixel wide-angle camera with a f/1.8 aperture. There is an added feature of a telephoto lens in the iPhone 8 Plus and the iPhone X for optical zoom and Apple's spanking new Portrait Lighting. As for dual optical image stabilisation; that's only available with the iPhone X.
Conclusion
Listen to your wallet; what does it say? Both iPhones share a lot of the same key features and functions that matter. If it lifts your mood to have something aesthetically beautiful in your hand, then go for the iPhone X. If you're practical, just go for the iPhone 8 since it does whatever it's supposed to do and looks fantastic in its own right.
Can't afford them at retail price? You could always go for Digi's Postpaid Plan and snag one. We did, and it's so worth it 😀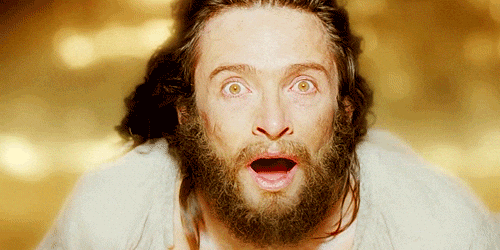 Visit https://new.digi.com.my/smartphone/iPhone-X to discover more!